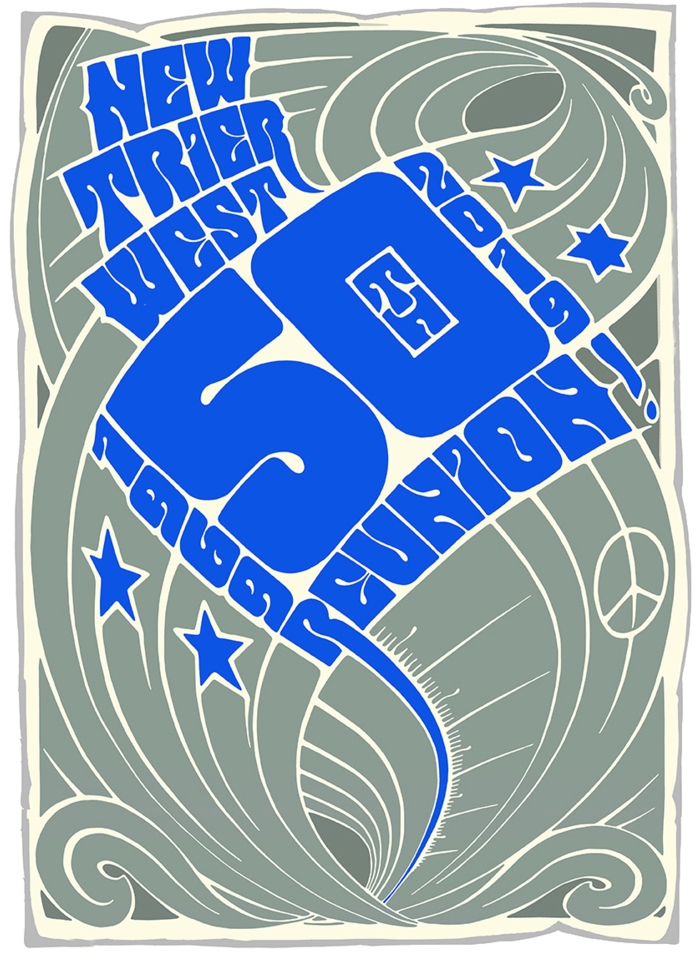 HAVE YOU CREATED YOUR LOGIN AND PASSWORD?
Look on the right and click JOIN. If you are having trouble, please email: paul@paularnolddesign.com
YOUR NEXT STEP SHOULD BE TO UPDATE YOUR PROFILE INFORMATION.On the top-right, click on Classmate Profiles. Click on your name.

Update and/or insert your current information.

If you have any issues, questions, or comments, select the Contact Us item which is also on the left.

We're really looking forward to getting back in touch with you and we hope this site will help you reconnect with old friends.
YOUR CURRENT ADMINISTRATORS ARE PAUL ARNOLD, PAM DRELL AND MANDY PAVA. If you wish to be an administrator, please send an e-mail to Paul (paul@paularnolddesign.com)
Tentative Reunion Activity schedule:Tentative Reunion Activity schedule:
Friday, Sept 13:
-Central school reunion 5:30 to 8:30 in Evanston ( at private home) The event will be catered cost:$30. RSVP to Facebook page or to Andy Klee: Andy.klee@q.com
-Skokie School Reunion Dinner: Friday 7 pm to 9 pm Hackney's on Lake. Please join fellow alum to catch up, reconnect & reminisce. $25 per person for their special hors d'oeuvres, sliders and famous onion rings ! Includes tax & tip. Please RSVP only if coming to dlawharper@gmail.com and send $ via PayPal, Venmo, Zelle or by check to David L. Harper 1885 Willowview Terrace Northfield, IL 60093-2934 no later than Sept. 4th. Event coordinators: Mary Westerman, Lauren Chill, Barb "Buck" Warhover & Ronna Hoffberg.
-Informal NTE & NTW Class of '69 crossover reunion: Friday 9:00 pm to ? at Hackney's on Lake in the lower level Shillelagh Room for an "east meets west" open house. Cash Bar. No reservation needed. There will be name tags for you to complete upon arrival.



Saturday, Sept 14:
* - 9 am tour of Glencoe Central Jr High School
• -Locust Junior High-10am
at Walker Bros on Green Bay Road in Wilmette
Please RSVP before September 1 to Lonni Hoffman Glickson:TSKILLS@aol.com
• -Avoca Alumni Get Together.
When:Sat, September14. Time :11am.
Where:The Happ Inn. 305 Happ Road Northfield 847-784-9200. RSVP: Debbie Klein Brown-drbrown445@aol.com
Before Sept. 1. Bring cash
• NTW-campus tour 1:00 RSVP:pamdrell@gmail.com
• 4 p.m.—Tour the new Sunset Ridge School, and meet the current superintendent, with your Class of '65 classmates—our class pix is still proudly displayed on the "wall of fame!" After the tour, Mary Wampler Rhodes and Nancy Spurry will host our class for wine and snacks at Mary's home (2257 Northgate Road, Northfield) and we'll head over to the reunion at 6 p.m. Questions? Contact Mary at godental@comcast.net, or Nancy at nspurry@msn.com.
The Saturday night Main Event NTW 1969 50th Reunion:
Where:Renaissance Chicago North Shore Hotel 933 Skokie Blvd, Northbrook, IL
When:September 14, 2019 Time: 6:00-12:00am
A buffet-style dinner will be served this will include Gluten-free and vegetarian foods. There will be a cash bar. Attire: Dress comfortably -dressy casual
Sunday, September 15th at 10:00 am: Reunion of all band, jazz ensemble and orchestra alumni with Mr. Mills at: Jaspers Restaurant on Waukegan Road in Glenview. RSVP to: Sue Boldrey at sboldreyfr@gmail.com ASAP Mr. Mills needs a head count.